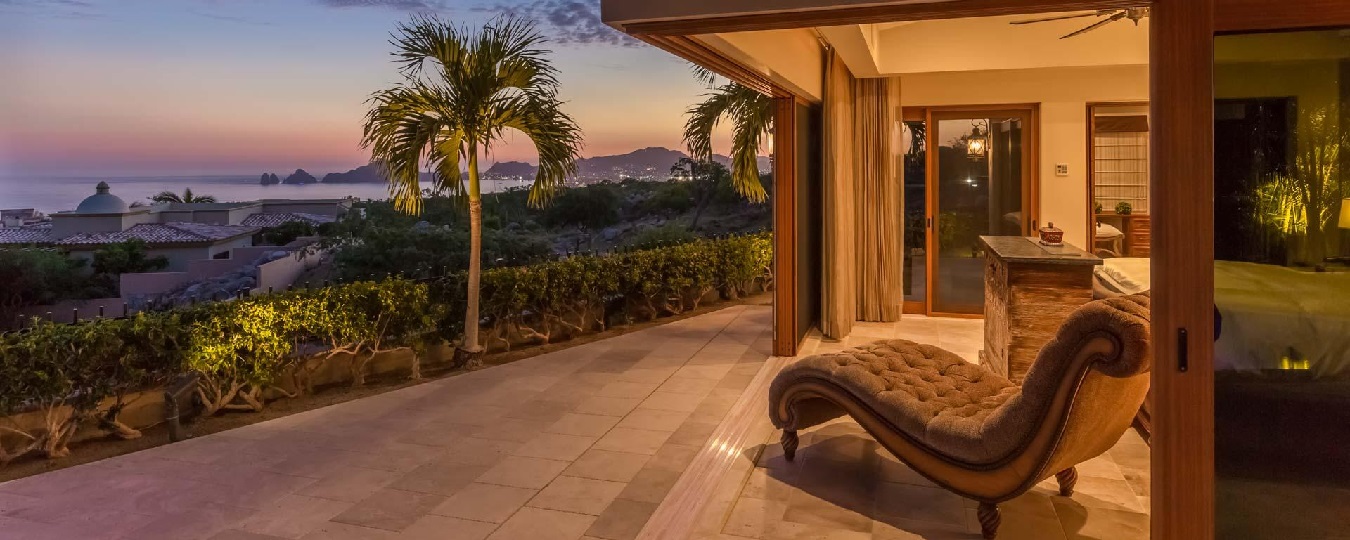 CRESTA DEL MAR
Cresta del Mar is a master-planned boutique community perched on a ridge above Cabo San Lucas.  This community is special because it homes and lots bigger than normal.  Also, residents and visitors at Cresta del Mar have 24-hour onsite security that offers tranquility and peace of mind in the community.  Not only this but there you'll enjoy large green spaces, wide comfortable streets, and nice sidewalks to get around on foot.   There are still homes available for purchase so don't wait any longer!  Read on through this post and uncover what's expecting for you at Cresta del Mar in Los Cabos.
There are many advantages you can find in this comfortable community, but the most important one is how close it is to Cabo San Lucas.  And since it's only just under four miles from downtown Cabo San Lucas, the amenities are only minutes away.  You can enjoy the beautiful lights of the city every evening, and panoramic coastal views during the day too.  Discover what else makes this community one of the best in Los Cabos.
Developing Cresta del Mar
First, it took over $350 million in new construction in Cabo so that the Red Group constructors could make this place develop into what it is now.  In other words, they've been developing hotels, residential communities and commercial real estate for over 30 years.  This means that the group has been through the learning curve for long enough to know every need for any costumer.  They've found the more than 25 key components in a development supply chain that should be satisfied at all costs.  Because of the way they work and perfect their services, their fame has grown exponentially.  In other words, they're one of the more well-respected developers in the Baja region.
Amenities
Living here brings nothing but a win-win situation for residents of this community.  To explain, residents can enjoy world-class shopping, dining, and nightlife in there.  Also, summed to that an array of water sports, fishing, and outdoor activities it's on the menu too.  This, as you can tell, presents nearly limitless possibilities for fun and relaxation.  All of this is possible because of how close to Cabo San Lucas this community is.  So, combining the excellent views, nice roads and sidewalks, numerous green spaces, and close access to Medano Beach this place could be considered a piece of heaven.  Homeowners in this community have it all!
Property values are rising in Cresta del Mar
The economic indicators, year-after-year, show that Cresta del Mar real-estate values are rising fast. And, since the market is very solid, and new improvements and developments are happening all over the area, this little oasis is a solid investment.
Cresta del Mar provides great value, along with being a great location. So, if you're looking for a home, lot, or commercial property, there's never been a better time to buy!
Los Cabos real estate
Many Americans, Canadians, and people from other countries choose to make Los Cabos, Mexico, their home or vacation home.  So, discover how to purchase your dream home in Los Cabos, Mexico by inquiring with Nolan Bonnstetter.  He will be happy to answer your questions and schedule a time to show you around this breathtaking village, just north of Cabo San Lucas.