TEAM LEADER
NOLAN 
Bonnstetter
Mobile. +1 (515) 802-7151 US
Email. nolan@owncabohomes.com
Born and raised on a family farm in Iowa, Nolan moved to Phoenix, AZ to attend a trade school for mechanics in 2007. He decided to join the military in 2009 to pursue a life goal of serving his country. He was stationed in Fort Hood, Texas during his service as a Calvary Scout from 2009-2013, which included deployment to Iraq in 2011. Upon completing his service, Nolan returned to Iowa in order to be closer to his family and to begin his career in real estate. After working as a Realtor in Iowa for 5 years, he made the decision to relocate to Cabo, MX.
Since becoming a Realtor, Nolan has closed over 150 residential real estate transactions. He is now using his experience to help his clients realize their real estate dreams in the paradise that is Los Cabos!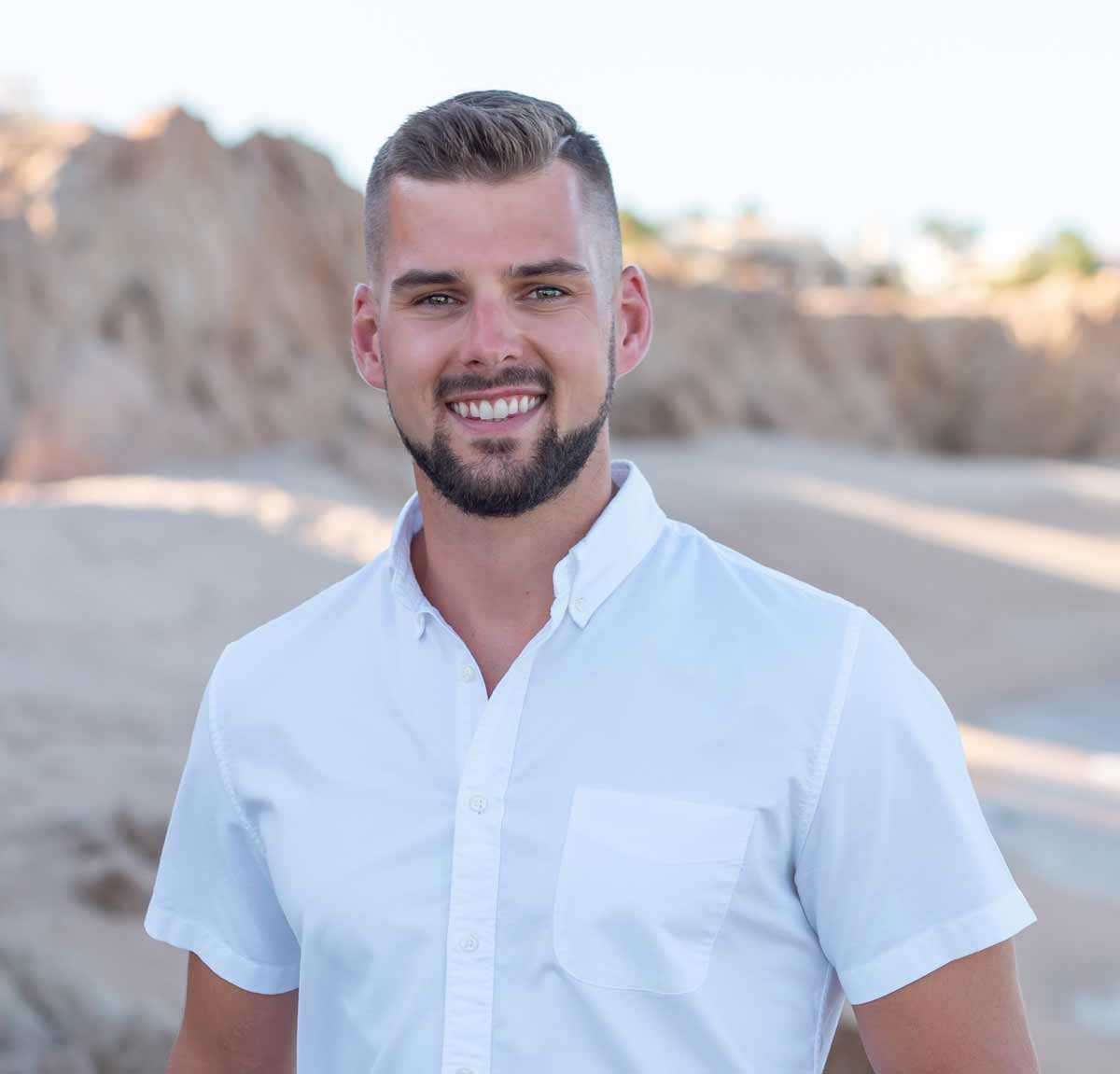 REAL ESTATE EXPERT
Montse Zaldivar
Mobile. +52 55 7404 2210
Email. montse@owncabohomes.com
Montse was born and raised in the historic city of Puebla, Mexico. She attended Universidad del Valle de México for Marketing, where she discovered her passion for customer service and sales. After graduating she relocated to Playa del Carmen to chase her love of the ocean and pursue her new career. For the next two years Montse honed her skills while working for a large international entertainment company. Wanting to further explore the world, she decided to travel for 6 months experiencing Europe and Asia. Upon her return to Mexico she received a job opportunity that led her to Cabo.
She quickly fell in love with the beauty and lifestyle of Los Cabos. Montse's job experience and education has made her well versed in providing high quality service in a detail oriented fashion, making the transition to Real Estate an obvious choice. Montse is committed to providing her clients a streamlined experience, ensuring that her clients feel comfortable and educated throughout their property search, purchase or sale. Montse puts great value on loyalty, empathy and trust. Attributes she views as the most important values in business and in life, with a goal to make all of her clients, repeat clients. When she does get some free time away from Real Estate, Montse loves to continue her travels and spend time with family and friends. She enjoys going out for her morning hike, snorkeling, doing pilates and playing fetch with her cat Luna.
LEARN MORE ABOUT
OWN CABO HOMES
Who We Are 
Own Cabo Homes is a full-spectrum real estate service that assists both local and foreign buyers and sellers throughout the entire transaction process – from search to signature. Having successfully brokered 175+ deals over the past 8 years in residential, commercial, and land sales, we bring a proven track record to the Southernmost tip of Baja California. With local market expertise for both finding and pricing properties coupled with our innovative marketing approach, we're your real estate solution in the booming Los Cabos Market. 
What separates us from the rest? 
Our cutting edge technology, period. From the utilization of Matterport 3D Virtual Tours to our premium, pro-grade photographers to our targeted audience advertising, we employ the most hi-tech tools and techniques to make the buying and selling process as smooth, effective, and efficient as possible. To give you an idea of our savvy, we're now even selling homes to remote buyers using our digital capacities alone.
Buyers can rely on our team's expertise in the local market to help navigate the terrain and find their dream property. We will work closely with you throughout the entire closing process. From negotiating the sale through inspection and due diligence, until the moment you walk through the doors of your next home, we'll be right there with you every step of the way.
Sellers will be supported by our extensive regional network, local market expertise and renowned reputation to reach a wider audience to close their properties quickly. This includes a comprehensive database of interested buyers we've built over the years. From pricing and listing through all negotiations, we will ensure that your property is sold at the highest price possible.