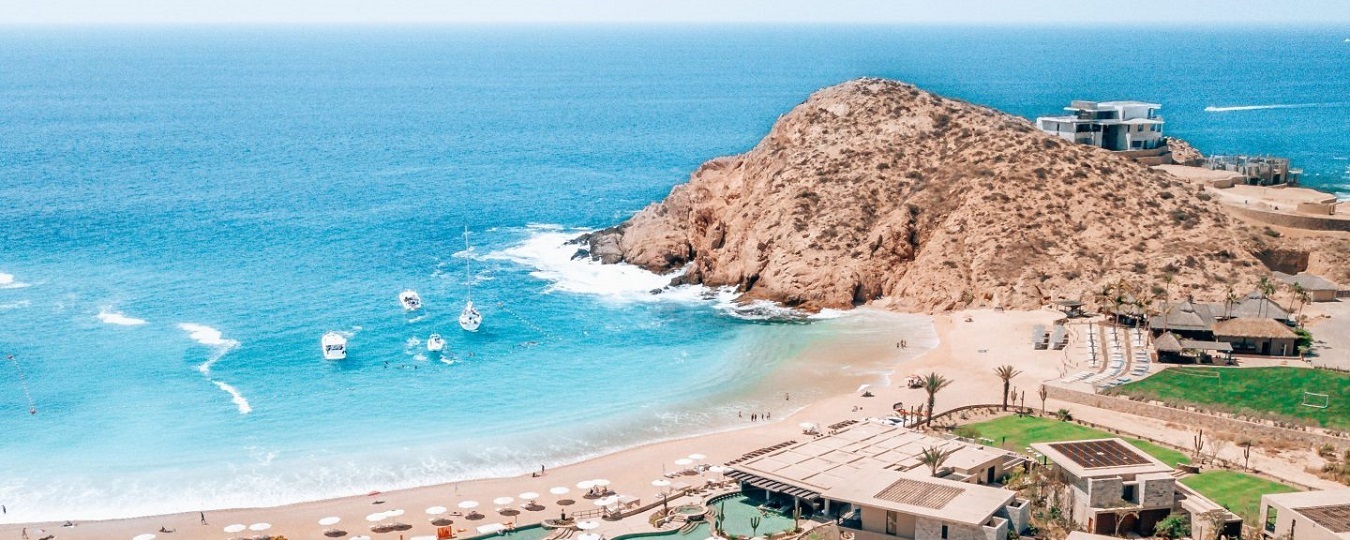 MONTAGE
Nestled along the Cabo Corridor, and the awe-inspiring coastline of the Sea of Cortez, you'll find Montage.  Sustainability and conservation are fully part of this premier community.  As an example, there are over 40,000 native plants carefully protected in and around Montage.  Then, the design of the buildings naturally conserves energy while blending the indoors with the outdoors.  Also, the home options at Montage are designed to truly meet all of your expectations.  Read this post and learn more about the Montage community in Los Cabos.
Discover the Montage lifestyle
Starting with the layout, this magnificent community was designed to provide great experiences for residents and guests alike.  To elaborate, it highlights and blends with the natural desert landscape of the region.  And, it preserves all of the wonderful views and open spaces for you to enjoy year-round.
Imagine standing on your own private terrace, a glass of wine in hand, looking out over the tranquil Sea of Cortez.  This place boasts only 52 residences.  This makes it right now a rare opportunity to own a home in a seaside paradise overlooking the Sea of Cortez.  There, residents enjoy a completely turnkey home and effortless ownership.  Also, you can enjoy lots of world-class amenities that fulfill every expectation.
A thoroughly designed community
Every Montage residence is designed to meet your high standards.  For starters, each home boasts a gourmet kitchen with state-of-the-art furniture.  Next is the plunge-pools that you can find in every ground-floor residence.  And lastly, each home highlights thoughtful architecture and interior design that complements the natural beauty of both the sea and the desert.
Your housing options in this community
There are two options:  the two-bedroom residence offers 2,444 square feet inside.  And, the three-bedroom residence boasts 3,157 square feet on the inside.  Not only this but also some spacious outdoor living area.  As each residence provides over 1,100 square feet, of outdoor space you'll have large terraces with panoramic views of Santa Maria Bay.  Also every resident and guest enjoys a private bathroom, which means, the two-bedroom homes have three bathrooms and the three-bedroom homes have four bathrooms.  Life has never been easier!
Beaches near Montage
There are two pristine beaches that you can access directly from Montage Los Cabos.  And, they are swimmable all year round.  The first one is Santa Maria Bay.  This beach is famous for having calm waters that provide excellent snorkeling.  And the other near beach is Las Viudas, which is also very safe and swimmable all year round.  In conclusion, both beaches have the international Blue Flag certification, which means the highest environmental and water-quality standards!
Property values are rising
The economic indicators show that Montage real-estate values are rising fast, year-after-year. Also, as the market is and has been very solid, while new improvements and developments are happening all over the area, this piece of paradise is a solid investment rising in value.  So, if you're looking for a location on the beach, there's never been a better time to buy!