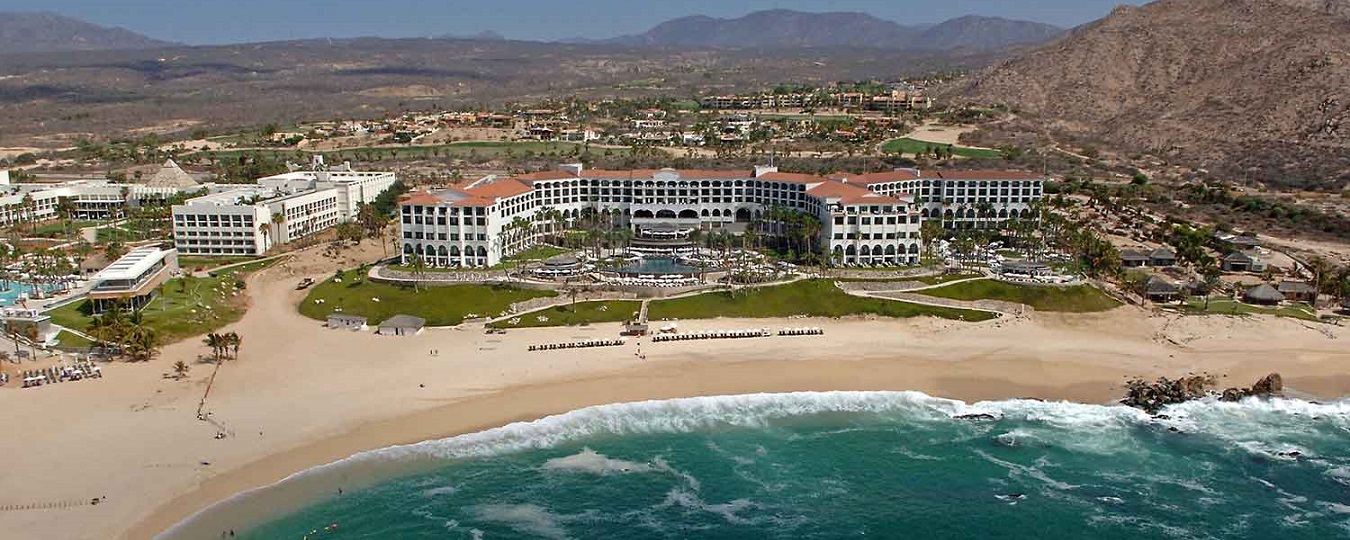 cabo real
Cabo Real is one of the largest resort and hotel residential communities in all of Cabo.  This place really has it all.  From world-class hotels to high-class communities, Cabo Real is the location in Los Cabos where you'll make your dreams come true.  Furthermore, within the community, you'll find the famous Robert Trent Jones II Championship Course and the Jack Nicklaus signature golf course, both exclusive.  So read on to uncover more about the magnificent Cabo Real community.
Find there 3,000 acres of spectacular Cabo landscape along the panoramic Sea of Cortez.  This community is located along the San Jose Corridor, between Cabo San Lucas and San Jose del Cabo.  The main highway cuts through the middle of this magnificent destination,  and it provides easy access to this incredible complex.  This place has it all, ocean-view condos, world-class hotels, and wonderful residential communities.
The amazing Sea of Cortez
Due to its great biodiversity, Jacque Cousteau called the Sea of Cortez "The World's Aquarium," since it is the most biologically diverse body of water on Earth.  To explain, it supports over 900 varieties of fish.  And, it supports more than 2,000 species of marine invertebrates.  Finally, It's home to many endemic species, which are creatures that only exist there, and nowhere else on Earth.
There, you'll find many sea creatures, the largest of which are the migratory whales.  These whales include humpback whales, California gray wales, and even killer whales.  Also, you'll find giant whale sharks peacefully feeding on plankton.  Swimming next to these gentle giants is an experience of a lifetime.
To learn more about the Sea of Cortez, check out Sea of Cortez: Discover the most biologically diverse body of water on Earth written by Greg Hixon of RE/MEX Image.
Cabo Real homes and condos
This complex is formed up of several amazing developments.  These communities are Bugambilias, Gardenias, Las Villas and of course El Dorado, which is home to many Hollywood celebrities.  From beautiful homes to excellent ocean-view condos, if you are looking for a development with golf and quiet neighborhoods, This community is the place for you.
The Cabo Real hotels
Around this complex, you'll find numerous world-class hotels.  First, you'll see the Hilton and the Westin hotels, then you'll find more exquisite hotels like Dreams, Casa del Mar and Las Ventanas.  All of these places are of course located nearby and along the Sea of Cortez coastline.
Golfing community
This community also has some of the best golf courses in the world.  Better be ready to visit a world-famous golfing mecca.  And, if you enjoy watching whales breach while taking in spectacular views of the  Sierra de la Laguna mountains, then this Golf Club is made exactly for you.
Brief Golf Club history
First opening in December of 1994, after being developed by Grupo Questro, this golf course gained worldwide recognition right away.  Then, it hosted the 1996 PGA Senior Grand Slam.  And during the competition, whales were breaching on live television right offshore.  That was an amazing moment indeed.
Property values are rising
The economic indicators, year-after-year, show that Cabo Real real-estate values are rising fast. And, since the market is very solid, and new improvements and developments are happening all over the area, this little oasis is a solid investment.
Cabo Real provides great value, along with being a great location. So, if you're looking for a home, lot, or commercial property, there's never been a better time to buy!
Los Cabos real estate
Many Americans, Canadians, and people from other countries choose to make Los Cabos, Mexico, their home or vacation home.  So, discover how to purchase your dream home in Los Cabos, Mexico by inquiring with Nolan Bonnstetter.  He will be happy to answer your questions and schedule a time to show you around this breathtaking village, just north of Cabo San Lucas.