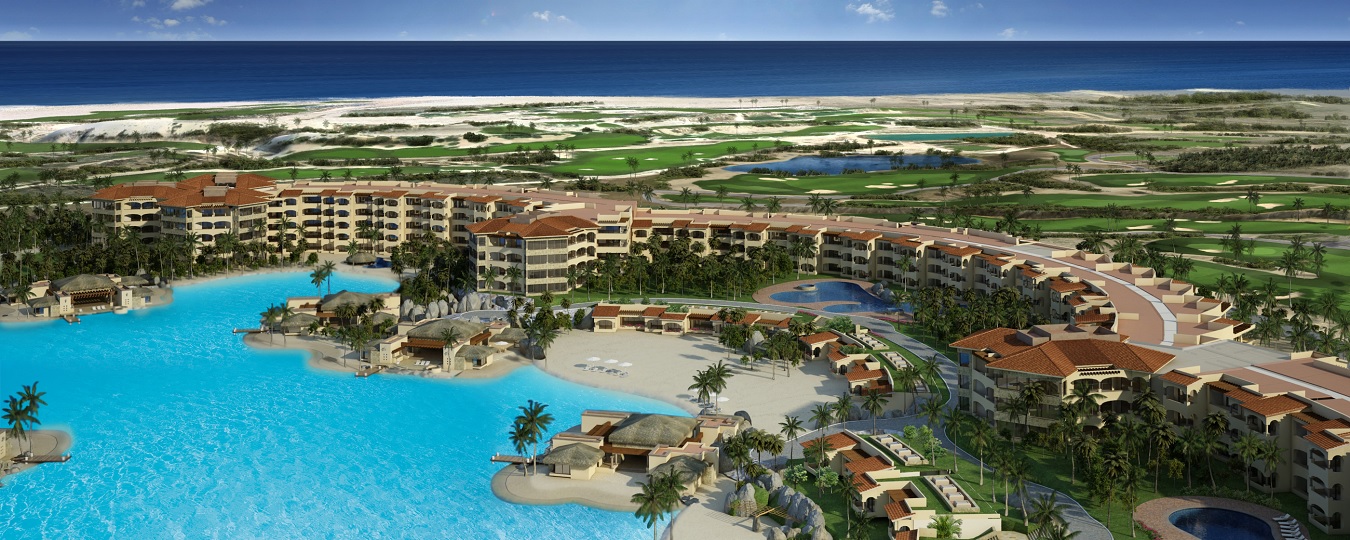 diamante
Diamante, known for its world-class golf course, is named the Dunes Course and is located in Cabo San Lucas. It's right along the Pacific coastline. It was elegantly designed by David Love III, , who won 21 PGA-tours. Also, Love III won one major championship. There's not one, but two additional golf courses. They were designed by the famous Tiger Woods. Thus, you'll find a total of three outstanding golf courses, all carefully structured, and all in one astounding location.
Diamante is luxury, master-planned resort community overlooking the Pacific and, it is nestled within 1500 gorgeous acres that overlook some beautiful sand dunes. How magnificent! This beautiful place is conveniently located only six short miles from downtown Cabo San Lucas. Also, residents not only get to delight in spectacular vistas in a destination containing unparalleled amenities, but they also have all of Cabo right at their fingertips. In addition, combine that with a staff who is highly-devoted. Therefore, they look forward to catering to residents' every wish. So, the Diamante lifestyle grows on you as a place where dreams come to life.
You will find many splendid villas, residences, estates and suits available for purchase within the residential community of Diamante. Owning a home in Diamante is special. It means you will be treated like a VIP guest every moment spent there. So, read on and uncover what these great options include.
The golf villas have been strategically planned around Diamante´s Dunes Course. They capture mesmerizing views of this panoramic golf course. Each villa reflects the authentic traditional Mexican hacienda designed around the impressive courtyard. Then, you will find a great room that sits between the terrace and the courtyard. Being that it opens up to the natural environment providing you with maximum living-space and flexibility.
Each villa features four bedrooms and four-and-one-half bathrooms. They also include some exquisite amenities such as an infinity pool with a swim-up bar, Indoor-outdoor showers, a private pool terrace with a fire pit, a complementary outdoor grill, a two-car garage, a beautiful outdoor courtyard, golf cart garage, a gourmet kitchen, and a media room.
These homes are found on the southwest corner of the development. And, they are right next to the beach. Also, these charming estates are just a short stroll to the Pacific Ocean, where you can enjoy beautiful white-sand beaches that go on for miles. So, come and see how you can live along the beach in these peculiar Beach Estates.
Diamante´s newest development within this residential community will feature 119 shared-ownership units and 59 whole-ownership units concluding a total of 178 two, three and four-bedroom homes. These will also include many attractive amenities. Among those, expansive swimming pools with swim-up bars, exceptional restaurants, a fitness center, a spa, a kid´s club, great retail shopping options and a large lobby with lounge areas for guests. The cornerstone of this project will be Diamante´s signature first-class service.
Placed exclusively up on the third floor of the Dunes Clubhouse, these spacious condos with panoramic views and luxurious resort-style amenities are located in the Clubhouse below. Penthouse suites are located right where the action takes place.
Located atop one of Diamante´s highest elevations, Sunset Hill overlooks the entirety of Diamante. The breathtaking views of Baja´s Pacific sunsets truly live up to its name. Sunset Hill Estates offer 78 home sites that have been carefully designed to take complete advantage of the astonishing setting within the natural desert terrain, the rolling sand dunes, and the panoramic views of the Pacific Ocean.
As a recent addition to Diamante´s one-of-a-kind real-estate portfolio. These captivating three-bedroom, three-and-a-half bathroom, single-family homes each include a two-car garage, a rooftop deck, a hot tub, an outdoor grill, and a fire pit, along with a nice community pool and a welcoming clubhouse. Also, each home is move-in ready, meaning they come fully furnished. Besides, they feature beautiful gourmet appliances. As a Casita owner, you get to select your interior furnishings and finishes before and during the construction of your new Diamante home.
Diamante stands out the beautiful, private, luxurious and world-class innovative service, all in one place. Diamante holds both a unique and a diverse set of amenities, which includes world-class golf courses, an innovative 10-acre Crystal Lagoon, a state-of-the-art rejuvenating spa, both a fitness and a sports center, several nice bars and restaurants, six miles of walking and hiking trails, a large devoted staff, and many more. The Diamante Cabo lifestyle is spectacular. Its luxurious innovation stands out among the best destinations in the world.