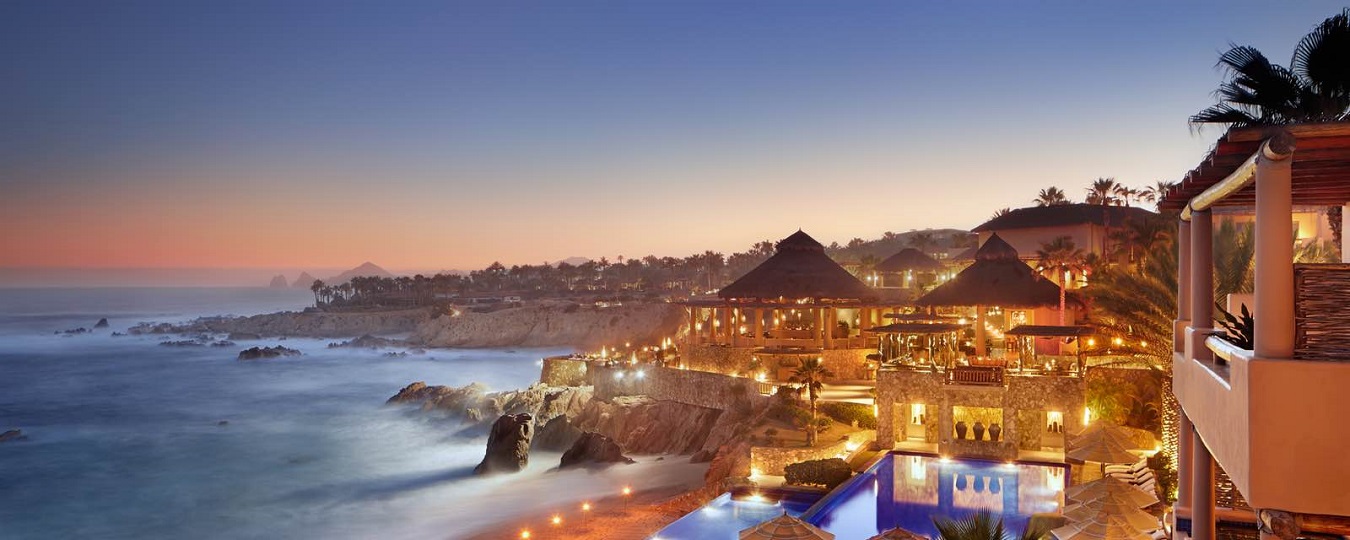 ESPERANZA
This extravagant area can be found just 10 minutes away from Lover's beach.  Located just in front of the Pacific Ocean, Esperanza Los Cabos has all the necessary amenities to have a great time.  With easy access to the public beach of Cabo Bello, this development also allows pets access to the beach.  Read on through this post and live to the fullest the Esperanza Los Cabos experience!
There are a lot of activities you can do down there.  For example, during the winter months, you can live the whale watching experience.  Incredible views sailing along the gray and humpback whales wait for you.  In the area of ​​Esperanza in Los Cabos, you'll find the most extraordinary views of both the Sea of ​​Cortez and Punta Ballena.  Not only this, but the prominent area is four miles west of Cabo San Lucas, making it a great private retreat.  Lastly, if you need to go to the city you're only 10 miles away from Los Cabos downtown.
An unmatched lifestyle of opportunities
This incredible set of buildings placed in front of the beach and linked by stone paths. They are close to the Cabo Wabo nightclub and the famous arch of Cabo. You'll always have enough activities to be amazed, no doubt. Within the Esperanza complex, you can also find different elegant rooms, terraces, as well as suites with ocean views.  These are equipped with artisan furniture, hammocks, and flat-screen televisions.  So, you'll have the whole experience of a luxurious Mexican lifestyle!
What is Esperanza Los Cabos offering
Being the most exclusive area of ​​Los Cabos, the development of the Esperanza complex gives you a beautiful view from the whale watching point.  Located right at the end of the Baja California peninsula, it makes this place an enviable place.  This place is also preferred by many celebrities for this and many more reasons.  Furthermore, due to its luxurious spa, memorable restaurants and a lot of pools, you can start to get a sense of the choice of many to be there.
Thanks to the staff the private beach is constantly Cleaned and kept in an impeccable state.  This complex has a gym and an art gallery too. Also equipped with some oceanfront pools, spas, and yoga classes expect nothing but the best of your experience there.
Gastronomic experience in Esperanza
With up to 6 restaurants in the hotel, we ensure that Cocina del Mar is one of the best.  Its vantage point of view surprises anyone with its sea sights.  This place it's also responsible for serving the best Baja-style food.  restaurant provides you with seafood dishes at a world-class level for your enjoyment. There is something for everyone, along with Pesca Ceviche Bar, Lounge Bar, La Terraza Americana, and La Palapa.  Some of the other places to eat or have a drink nearby.
Esperanza property values are rising
The economic indicators, year-after-year, show that Esperanza Los Cabo's real-estate values are rising fast.  And, since the market is very solid, and new improvements and developments are happening all over the area, this little oasis is a solid investment.  Also, with the new four-lane highway that connects Cabo San Lucas to La Paz, it's becoming a great value asset.  This makes access much smoother and faster.   Also easier for you to call it home!
Being so close to the famous Cabo San Lucas, Esperanza Los Cabos provides great value, along with being a great location.  So, if you're looking for a home, lot, or commercial property, there's never been a better time to buy!
Los Cabos real estate
Many Americans, Canadians, and people from other countries choose to make Los Cabos, Mexico, their home or vacation home.  So, discover how to purchase your dream home in Los Cabos, Mexico by inquiring with Nolan Bonnstetter.  He will be happy to answer your questions and schedule a time to show you around this breathtaking village, just north of Cabo San Lucas.