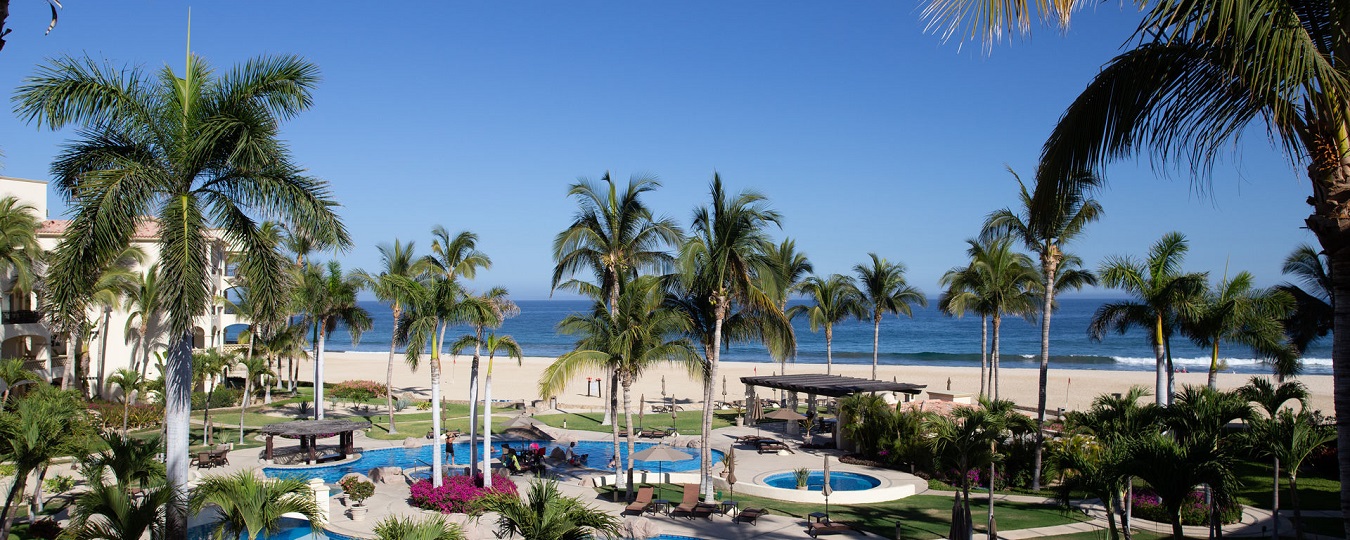 LAS MANANITAS
Las Mañanitas condominiums are a development right on the beach among the beautiful lush landscape. Located only thirty minutes north of Cabo San Lucas, this amazing complex is situated in the beautiful village of San Jose del Cabo.  There, expect world-class amenities like a pool, hot tub and fitness centers, all right along the panoramic coastline of the Sea of Cortez.  Also, you can feel safe and secure on-site, since this enclave boasts 24-hour security services.  This and more is waiting for you in Las Mañanitas, read on and learn more!
One of the best things these condos can offer is the well-thought placement.  These condos are located only three minutes from downtown San Jose del Cabo, which offers an abundance of quaint shopping plazas and other fine places to visit.  Hence, enjoy the convenient location to your favor in Los Cabos.  You'll hardly find anything better in Mexico!
Housing options in Las Mañanitas
This complex is formed by three amazing buildings, in San Jose del Cabo.  Each of the buildings represents three different phases, each with a unique style and comfort level.  Phase one is a three-story building that offers 52 condominiums.  Following up, phase two is a six-story building with 26 condominiums.  Lastly, the third building has five stories of 28 beach-view condos.  And, of course, expect on every option full amenities that'll make your lifestyle better.
Every condo will give you a panoramic view of the spectacular Sea of Cortez.  Also, they have easy, direct access to the beach.  Lastly, there's a beach-side swimming pool with restrooms and showers, a shaded terrace, complimentary BBQ grills, a soothing hot tub, a water purification system, 24-hour security services, and plenty of guest parking.
Things to do in Los Cabos
In Los Cabos, you'll find the world's greatest golf courses that have been designed by the likes of Jack Nicklaus and Robert Trent Jones II.  So if you're a golf enthusiast, that'll be a heavenly place for you!  Furthermore, if you're an adventurous explorer, get to know "the world's aquarium''.  This is snorkeling or diving in the Sea of Cortez.  Or, even just going for the world-renowned fishing sport, this region has it all!  As you can tell by now, Las Mananitas is close to everything you'd ever want from a wonderful Mexican destination.
Rising property values of Las Mañanitas
Year-after-year, the economic indicators show Las Mañanita's real-estate values are rising fast.  And, since the market is solid and new improvements and developments are happening all over Los Cabos, this is definitely a solid investment!  Las Mañanitas offers great value and a great location.  Therefore, this is a great time to buy!
Los Cabos real estate
Many Americans, Canadians, and people from other countries choose to make Los Cabos, Mexico, their home or vacation home.  So, discover how to purchase your dream home in Los Cabos, Mexico by inquiring with Nolan Bonnstetter.  He will be happy to answer your questions and schedule a time to show you around this breathtaking village, just north of Cabo San Lucas.