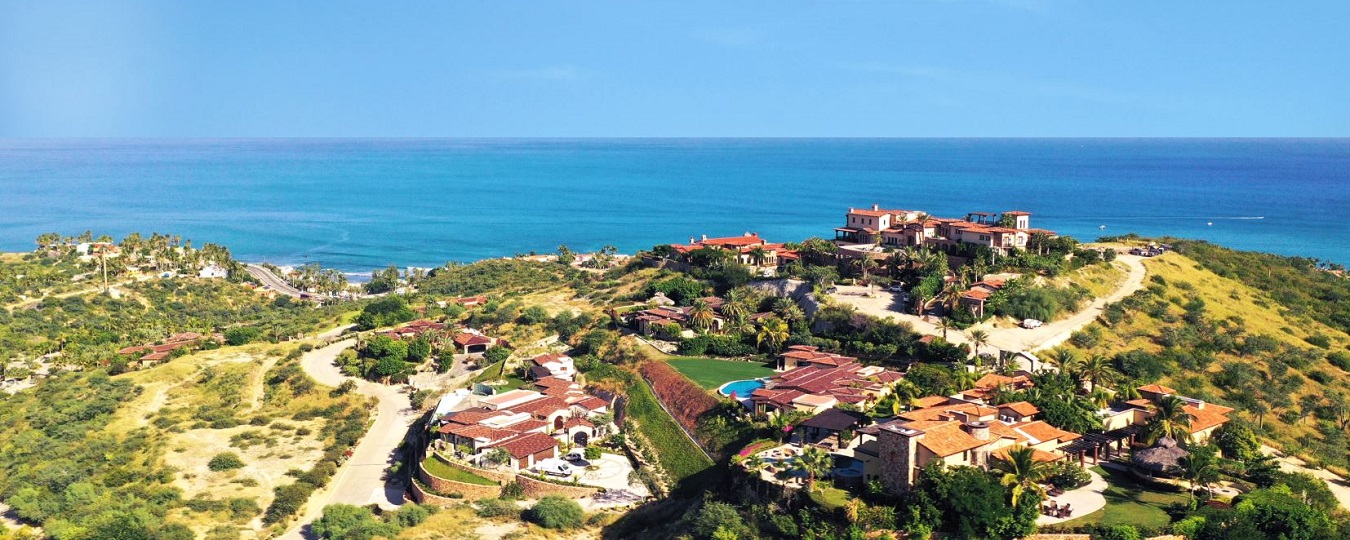 QUERENCIA
Located between rocky desert mountains and the sparkling Sea of Cortez, Querencia offers an exclusive, master-planned community with an array of ownership options for the most demanding tastes.  This is a beach community for those who see life from every angle.   Whether you're searching for a relaxing hideaway or an adventurous retreat, Querencia becomes the experience you seek.  Experience the other side of Cabo, prepared to include the best of the best in relaxation and entertainment.  Don't wait to live the full Querencia adventure, all in Baja.  Keep reading this post and learn more about Querencia in Los Cabos.
Lifestyle at Querencia
At Querencia, residents work, play and reconnect with their families inside a private but casual, community.  Enjoy this amenity-rich lifestyle unique to the Los Cabos region.  Querencia is an enticing place to call home.  Also, future buyers can choose from a wide variety of housing types, such as condominiums, sea-view houses, and villas located on the golf course.  Build here your dream home!  There you can also stretch out beside the pool, close enough to take the occasional splash from children playing on the waterslide.  This community is made for activities and fun all year long!  This is exactly what's prepared for you to live as a homeowner in Querencia.
Querencia's location
Querencia's a stunning private community located just 15 minutes away from San José del Cabo airport.  It offers an ample variety of residential options, competing with the best communities in the area.  Surrounded by an 18-hole golf course designed by Tom Fazio, the private community offers a beautiful place to call home.  In addition to offering luxury properties, Querencia also has a 58,000-square-foot clubhouse.  With many places to eat, an infinity pool and Jacuzzi this area is the leading luxury community in Los Cabos.
Property values are rising
The economic indicators, year-after-year, show that Querencia's real-estate values are rising fast.  And, since new improvements and developments are happening all over the area, this little oasis is a solid investment.  Another great value is the new four-lane highway that connects Cabo San Lucas to La Paz, through Todos Santos.  This makes access much smoother and faster.
Being so close to Cabo San Lucas, Querencia provides great value, along with being a great location.  So, if you're looking for a home, lot, or commercial property, there's never been a better time to buy!
Los Cabos real estate
Many Americans, Canadians, and people from other countries choose to make Los Cabos, Mexico, their home or vacation home.  So, discover how to purchase your dream home in Los Cabos, Mexico by inquiring with Nolan Bonnstetter.  He will be happy to answer your questions and schedule a time to show you around this breathtaking village, just north of Cabo San Lucas.