Discover Vista Vela, situated in one of the most captivating areas of Cabo, El Tezal. This penthouse unit displays open spaces with breathtaking views of the ocean and the mountains. Plus, you will be able to enjoy access to common amenities. Ready to enjoy Baja living at its finest? Take a closer look at this stunning condo today!
This property features an expansive rooftop terrace that has an outstanding panoramic view with one of the best views of Land's End available in Cabo. If you are searching for your Baja's dream home, look no further, this condominium is ready for you to move in and enjoy.
This luxurious unit features three bedrooms, and three full bathrooms in addition to two half baths, apart from this, a large open concept layout with views of the ocean starting in the kitchen and an ample living room starring a wet bar. This entire space extends to the outdoor terrace through the large sliding glass door and the private internal staircase will lead you to your rooftop deck to delight you even more with the landscapes of Cabo San Lucas.
The private rooftop area is ready to be customized to suit your taste, this unit is a blank canvas, allowing you to add pergolas, an outdoor kitchen, outdoor showers, a jacuzzi, and even more. This condo includes storage space and a subway parking space. In addition to amenities such as pools, gardens, a large common area with kitchen and grills, space for kids, and a fitness center.
Click the image below to learn more about this amazing penthouse at Vista Vela.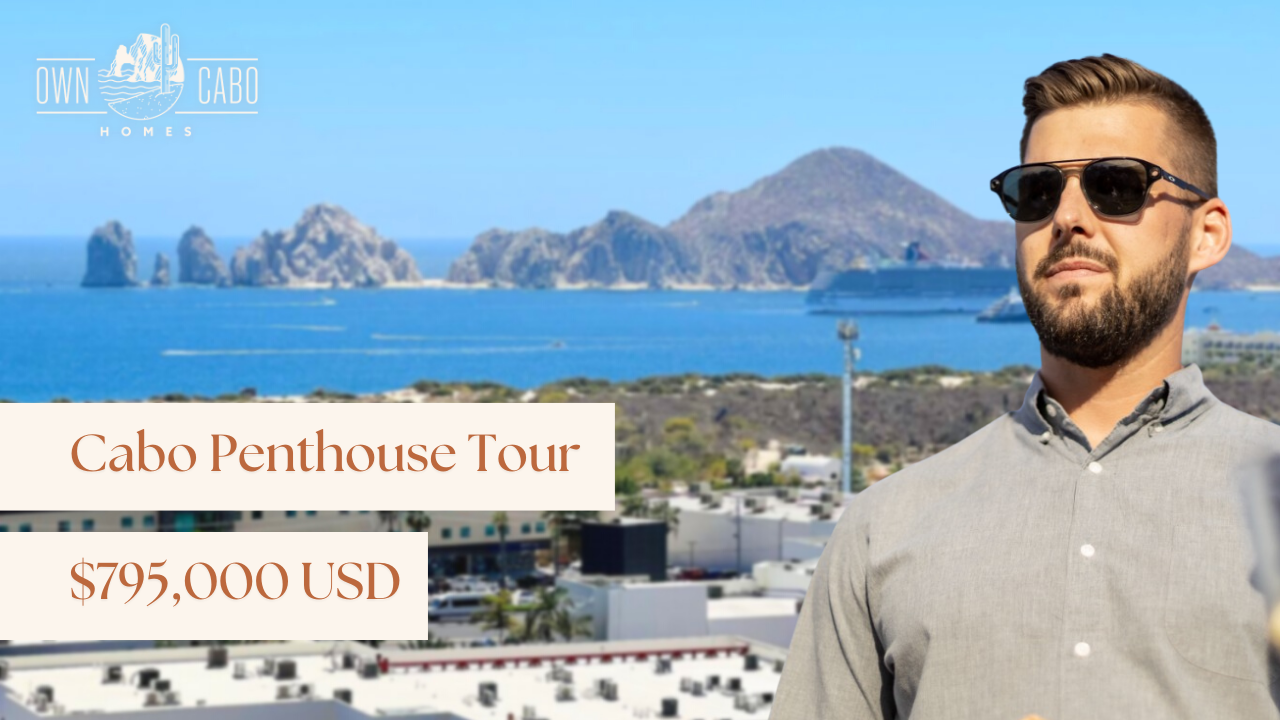 Who We Are 
Own Cabo Homes is a full-spectrum real estate service that assists both local and foreign buyers and sellers throughout the entire transaction process – from search to signature. Having successfully brokered 175+ deals over the past 8 years in residential, commercial, and land sales, we bring a proven track record to the Southernmost tip of Baja California. With local market expertise for both finding and pricing properties coupled with our innovative marketing approach, we're your real estate solution in the booming Los Cabos Market.
What separates us from the rest? 
Our cutting edge technology, period. From the utilization of Matterport 3D Virtual Tours to our premium, pro-grade photographers to our targeted audience advertising, we employ the most hi-tech tools and techniques to make the buying and selling process as smooth, effective, and efficient as possible. To give you an idea of our savvy, we're now even selling homes to remote buyers using our digital capacities alone.
Buyers can rely on our team's expertise in the local market to help navigate the terrain and find their dream property. We will work closely with you throughout the entire closing process. From negotiating the sale through inspection and due diligence, until the moment you walk through the doors of your next home, we'll be right there with you every step of the way.
Sellers will be supported by our extensive regional network, local market expertise and renowned reputation to reach a wider audience to close their properties quickly. This includes a comprehensive database of interested buyers we've built over the years. From pricing and listing through all negotiations, we will ensure that your property is sold at the highest price possible.